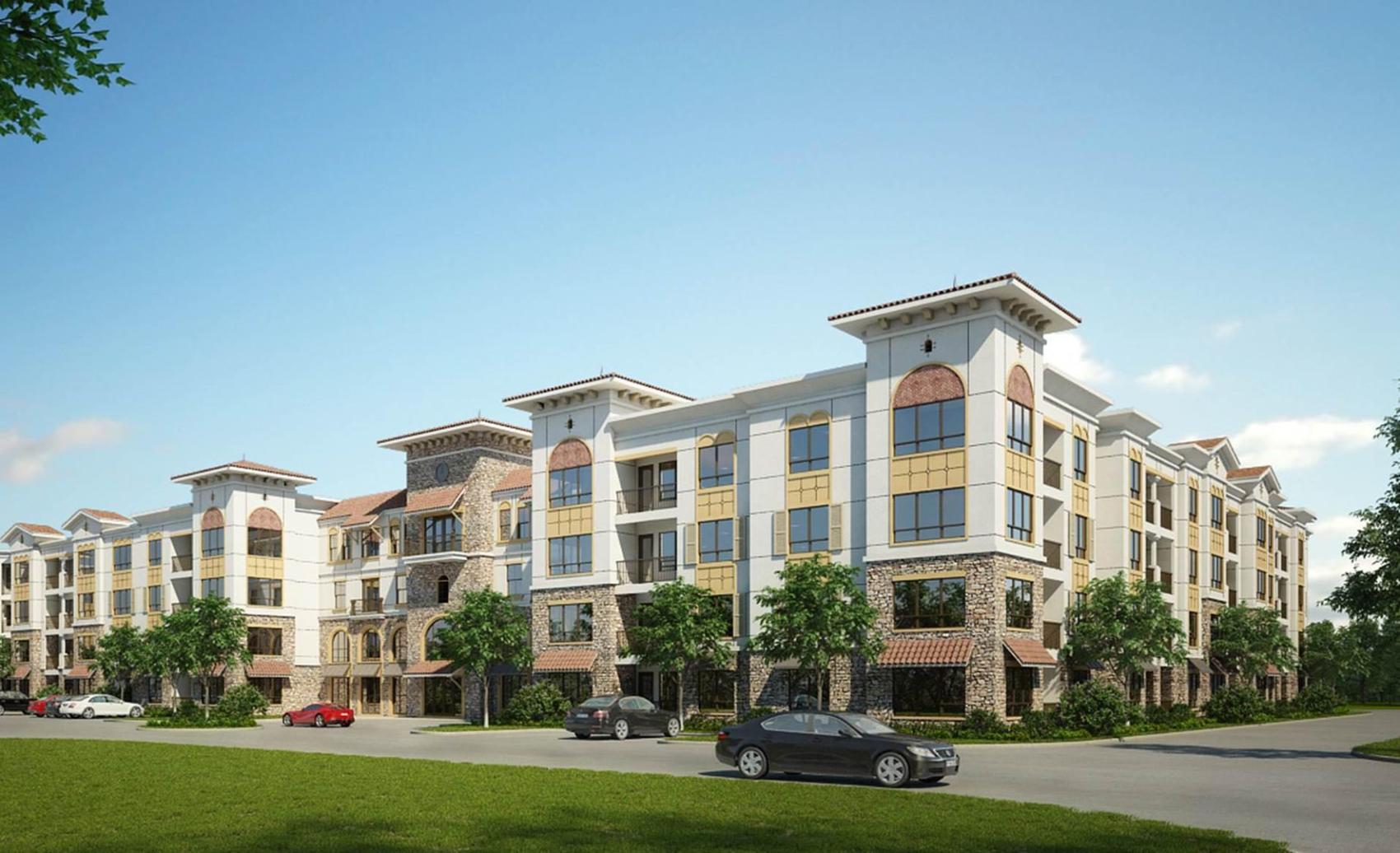 A new rendering and detailed site plan show a refined design for the proposed infill for The Hill neighborhood. The first details of the long-rumored development were revealed in May of this year. Revisions to the plan have rolled out regularly since the first presentation.
While the rendering of the large apartment building appears only slightly changed from prior images, the site plan is a first detailed look at how the the project would lay out. The plan shows 20 single family lots facing Bischoff Avenue, Hereford Street, and Daggett Avenue. A three-story condo building would face Daggett at the east end of the site.
Nine townhome buildings with a total of what appears to be 49 units, front an interior driveway. The smaller buildings would hide the four-story apartment building at the center of the site. The building wraps a courtyard with a pool and a 300-space parking garage.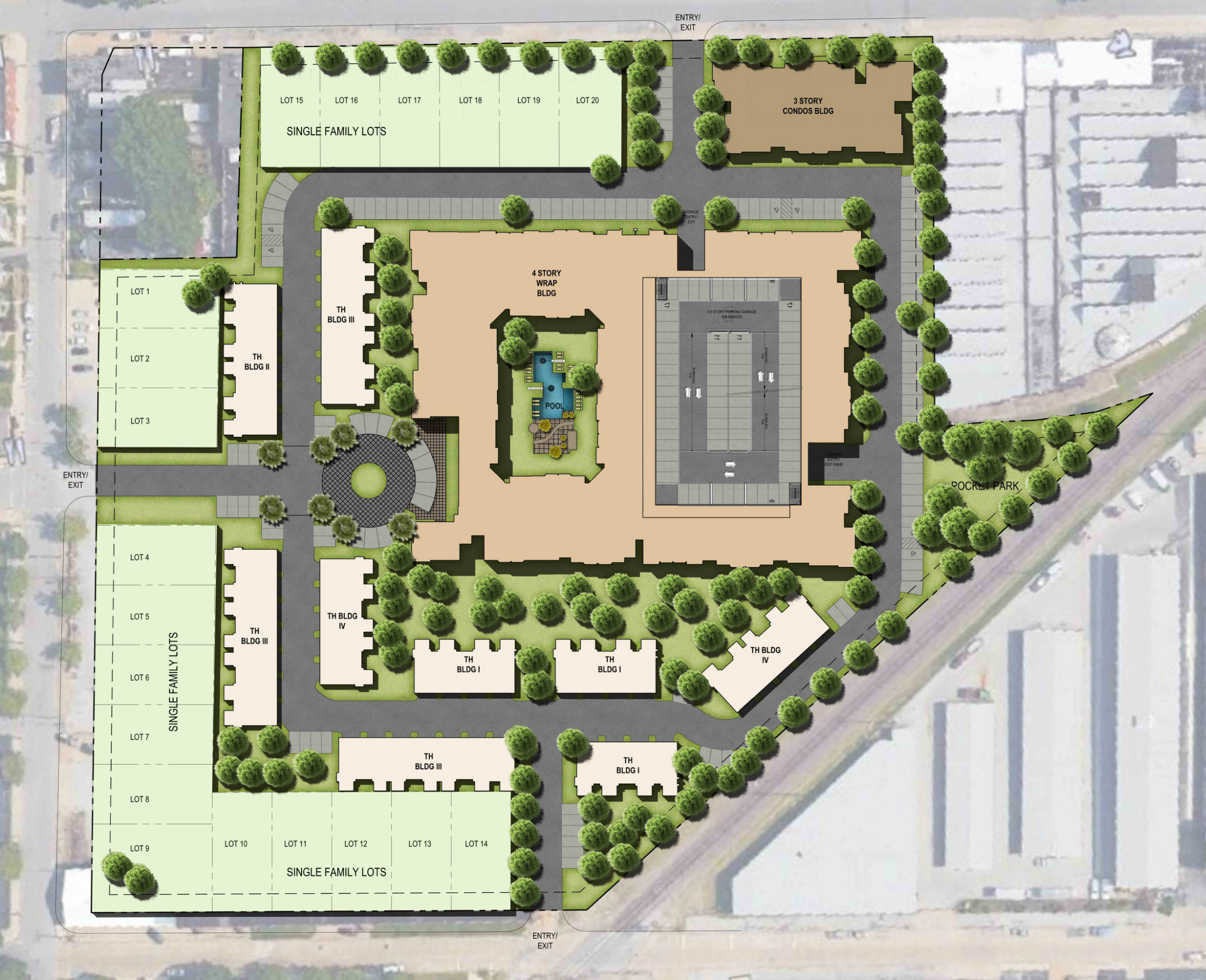 August 2019
Hereford Watermain: While the Hereford watermain extension is complete, including
July 2019
Hereford Watermain: The Hereford watermain extension is complete between Wilson