Eat on The Hill in St. Louis, Missouri
When you're in St Louis Missouri, you know the best of what our city has to offer is on The Hill.
The Hill is a neighborhood in St Louis that's renowned for its Italian cuisine, which is well-known across the nation. Visitors come from all over to try our toasted ravioli and other high-quality Italian cuisine that screams "St. Louis".
In addition to some of the best restaurants in town, The Hill also boasts some of the most popular local markets.  Locals and visitors alike flock to our well-known bakeries or mom-and-pop grocers that feed our community as well as bring in visitors from across the state.
Our favorite places to eat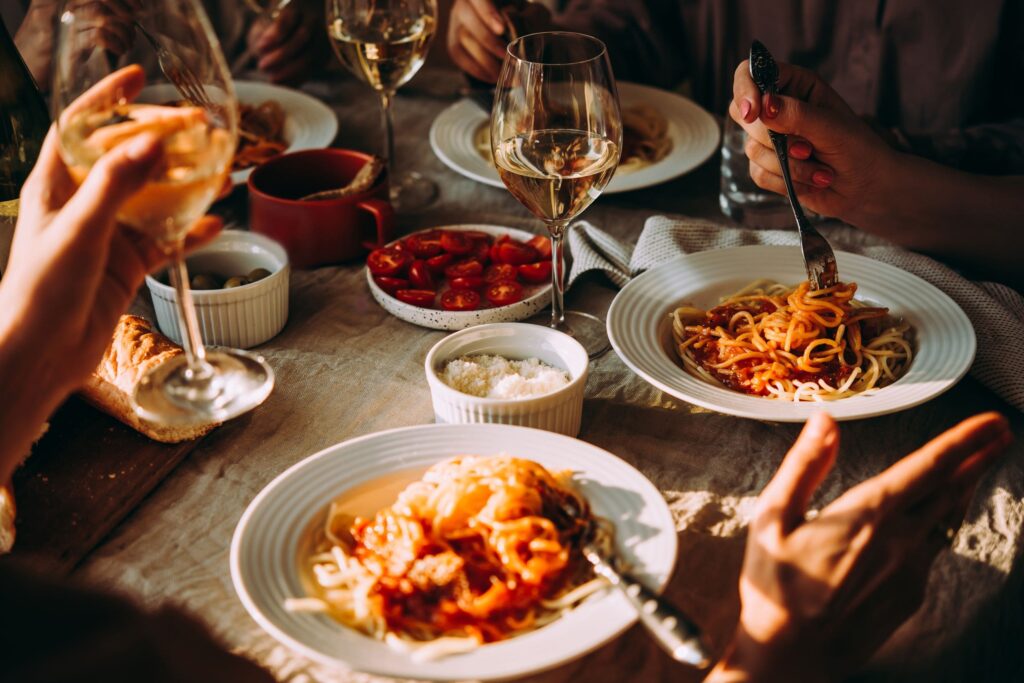 Authentic Italian Cuisine
St. Louis is a city that offers a little bit of everything: fine dining, local cafes, historic attractions, and more. And with our rich Italian heritage, it's no surprise that this neighborhood is known as the STL hub for Italian cuisine.
You will find pizzas, pastas and more in many of these restaurants on The Hill.
Find Italian Cuisine Near You
Italian Deli & Sandwiches
We've certainly made a name for ourselves in the foodies of STL circle with our Italian delicatessens and markets.
Find the best hot salami sandwich on The Hill, taste the Caprese and don't miss out on the Toasted Ravioli.
Scope The Italian Fare Here