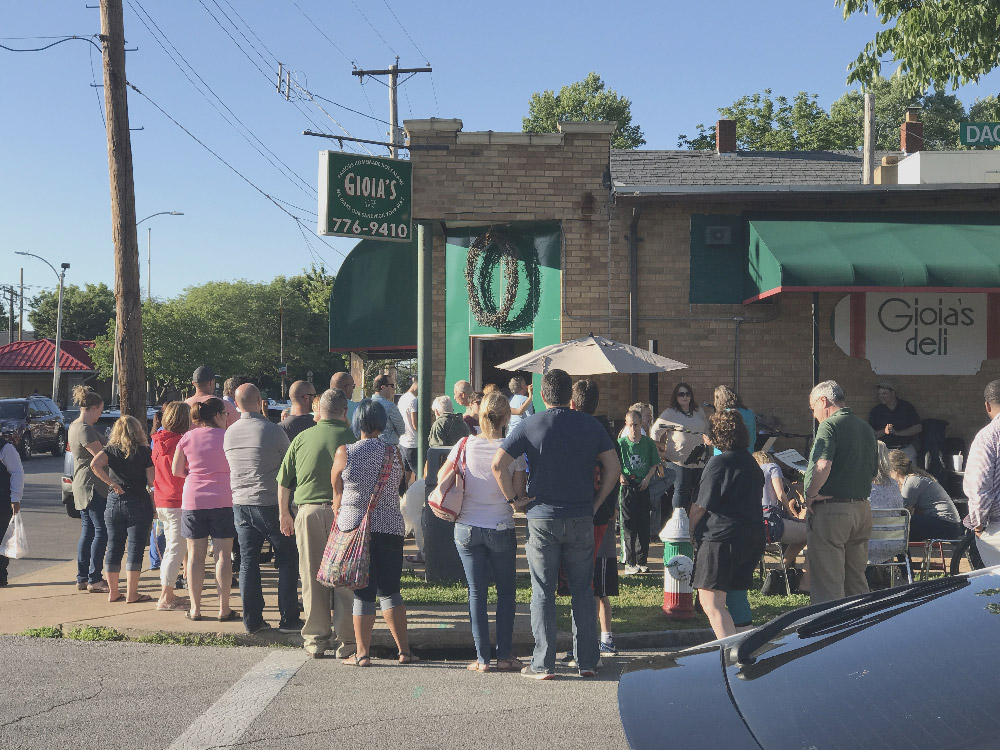 Shop the Markets on The Hill
Come on up The Hill and find a little piece of St. Louis in each of our shops. Whether you're shopping for a Christmas gift, birthday present, or just because, you'll find something special at one of our local boutiques or markets.
If you're visiting from out of town, we've got St. Louis souvenirs and apparel to take home with you. And if you're looking for The Hill merchandise, we've got that too!
Shop On The Hill
Boutiques & Pop Up Shops
When you purchase a product from a local business on The Hill in St. Louis, you're not feeding some faceless corporation—you're helping a small business owner provide for their family and community.
And it doesn't stop there: when you shop at a local boutique, you're supporting the artists who made whatever it is that caught your eye in the first place.
Whether you need a little something to spice up your wardrobe or are looking for something unique to give as a gift, our shops here on the hill can help.
From an apothecary to apparel stores, we have something for everyone.
Shop The Hill
Prime Shopping Locations On The Hill in STL
Shopping on the Hill is unlike any other shopping experience.
The energy of the street, the eclectic mix of shops and services, and the friendly staff that work at every location make every trip to St. Louis' premier shopping destination a memorable one.
You've got your options of the Galleria, Delmar Loop, or even all of the malls in St. Louis but don't turn your eye away from a local favorite shopping experience like on The Hill.
Our neighborhood has provided many goods and services for our community for years. We put our heart and soul into our businesses and we know what it takes to keep the public taken care of –that's why we encourage you to visit any of our local shops and businesses. You'll know why when you feel the warmth of the neighborhood upon entrance.
Happy Shopping!
Find a Shop On The Hill