Construction on the Hill Apartment Building has Commenced
Draper and Kramer is excited to have commenced on the construction of The Hill Apartment Building after opening our HUD construction loan on February 9th. This email is the first of our twice monthly neighborhood construction updates. These emails will continue through the duration of the project which is anticipated to be completed in late Spring next year (2022). This week's updates are:
Holland Construction, the general contractor in charge of the project started work on Thursday February 18. Castle Contracting is the sub-contractor currently active on-site doing underground utilities serving the apartment building. Foundation work starts in a few weeks. Holland has fenced in the apartment site and set up their construction trailer. Shane McCoy is Holland's construction superintendent on the project and will be on-site during work activities. Below is a photo of the underground storm sewer work being conducted last week.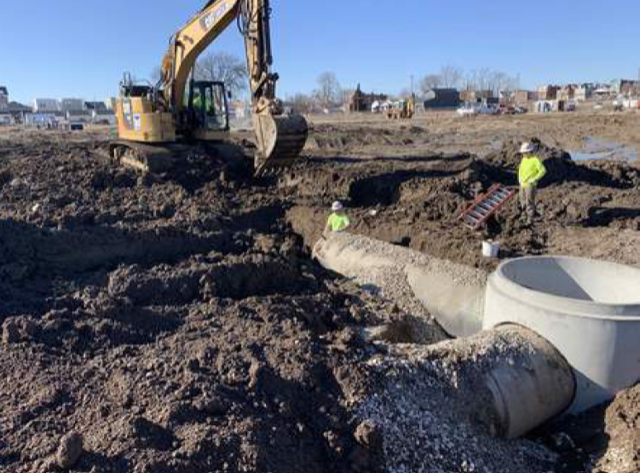 We are pleased the cold weather and snow are behind us! We will give you another update in approximately two weeks. Please let us know if you have any questions.